PORTABLE UNDERWATER NOISE RECORDING SYSTEMS
Many Cetacean Research Technology hydrophone systems can be turned into portable underwater recording systems by adding a portable recorder to the system. Certain recorders usually pair better with specific hydrophones. There are too many combinations to list, with our C57, C75, C305 and CR3 hydrophones and Tascam DR-22WL or Tascam DR-44WL or Tascam DR-100MkIII portable recorders, so please see our recommendations on below link to get a general idea of what we have available. Then contact us and tell us your recording requirements, and we'll make recommendations that will work best for you.
You can configure your portable system with Tascam's portable recorders an additionally with SpectraPLUS software to analyze and post process recorded data.
C75-DR100 (C75 hydrophone and DR-100MkIII digital recorder)
C57-DR100 (C57 hydrophone and DR-100MkIII digital recorder)
C75-DR100-SP (C75 hydrophone and DR-100MkIII digital recorder and SpectraPLUS software)
C57-DR100-SP (C57 hydrophone and DR-100MkIII digital recorder and SpectraPLUS software)
SQ26-H1 (Our all in one and easy-to-use system. Sensor Technology's SQ26-08 hydrophone and Zoom H1n digital recorder) Watch SQS26-H1 demonstration video on Youtube: https://youtu.be/2w7j9nvQIRU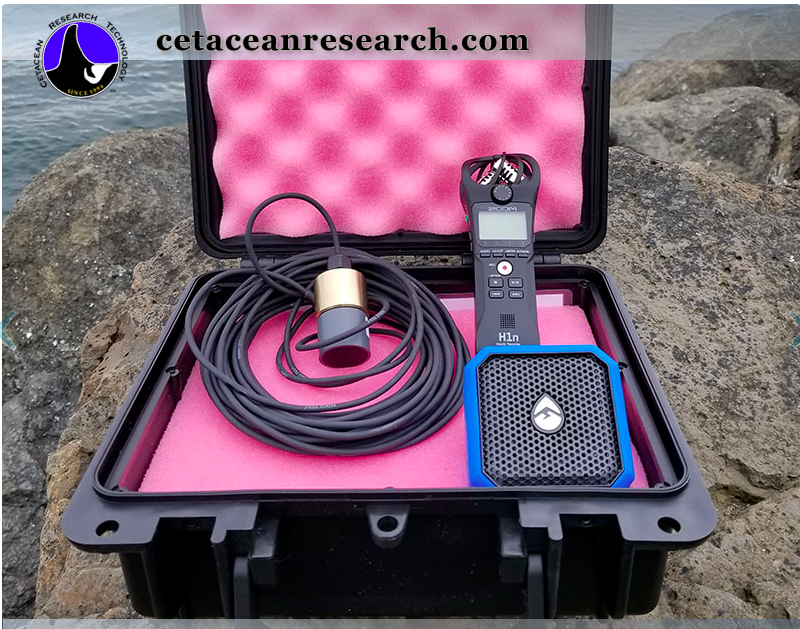 SQ26-H1 Portable Measurement and Recording System
TASCAM DR-22WL Reference Manual
TASCAM DR-44WL Reference Manual
TASCAM DR-100MkIII Reference Manual